Drug dealers are increasingly using social media platforms such as Instagram and Snapchat to sell illegal substances to young people, some as young as 13. Experts have warned the "disturbing" trend rapidly growing in the last year and a half with young people buying illicit substances from strangers and meeting up with them.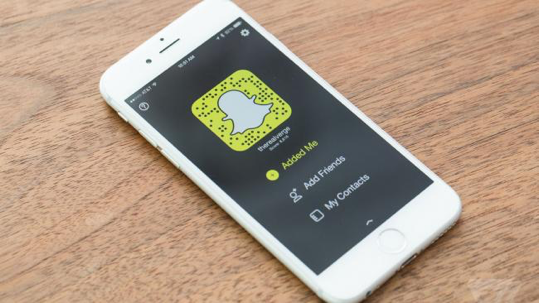 How are children being targeted?
Instagram and Snapchat are the most popular platforms for drug dealers to use although similar activity has been reported on Facebook. Young people are being attracted by hashtags and emojis used by dealers alongside images of the drugs they offer. They then provide alternative contact details such as Wickr, an encrypted messaging app which authorities cannot trace.
Encounters between dealers and customers are particularly risky when they do not know each other because if they know you, there is less chance of being ripped off or facing violence according to Nick Hickmott, from the charity, Young Addaction. The availability of local drug dealers is usually spread by word of mouth with the most popular drugs sold being "party drugs" such as MDMA and ecstasy although benzodiazepines such as Xanax, which is often used to self-medicate depression and anxiety, are commonly sold.
In Chicago police arrested 50 people, including a Chicago Public Schools teacher, and have warrants for another 18 after infiltrating secret Facebook groups selling illegal drugs and guns, police said. The arrests came after police infiltrated dozens of secret Facebook groups that require approval by a group administrator to see. Police began their investigation in February after receiving information from a confidential informant. Daniel Caponigri, a first-year physical elementary teacher at Chicago's George Leland Elementary, was arrested at CPS school for selling drugs.
Who is selling them?
Children as young as 12 are being forced to sell Class A drugs such as heroin and crack cocaine themselves, often because they have parents who are habitual drug users and subsequently lead a chaotic lifestyle.
For example, around 4,000 teenagers from London are trafficked into selling drugs in more rural towns and cities every year, which has become so prevalent that it has been given its own name' "county lines," in reference to the dedicated mobile phones or "lines" that they use to carry out their sales across the country.
Many of the girls who are sent are often sexually assaulted and or abused.
They are also driving up the use of guns, acid and knives in attacks across the country, according to a former Senior Official at the National Crime Agency with 85% carrying knives, 74% referencing guns and 25% reporting acid attacks. Other incidents included kidnapping, robbery and assault with nine reported deaths so far being related to drug gangs.
Who should be responsible for stopping this?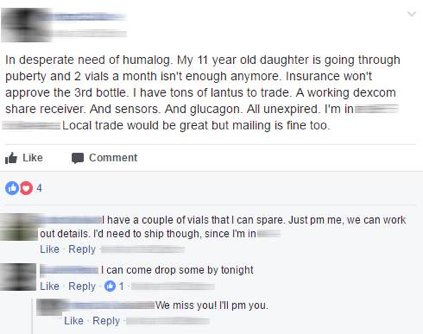 Many believe that the social media platforms themselves should be responsible for shutting down the dealers' accounts.
"Facebook has a responsibility to the people they serve to ensure these type of things don't happen, quite frankly they have not been very friendly to law enforcement to prevent these things," said Chicago Police Superintendent Eddie Johnson. Johnson said his investigators received no cooperation from Facebook during its 10 month investigation.
Police said undercover officers infiltrated dozens of private invitation only secret groups on Facebook that were selling drugs and firearms. "Many with serial numbers scratched out and some with magazines capable for holding more than 30 rounds of ammo, most fully loaded ready to use at the time of purchase," said Chicago Police Organized Crime Chief Anthony Riccio The kind of guns, police say, that are regularly used in Chicago's shootings. Police arranged the purchase of 18 illegal firearms and $45,000 dollars' worth of drugs. Police said all kinds of illegal trafficking is done through dozens and dozens of invitation-only secret groups that are not visible on a regular Facebook page.
In a written response, a Facebook spokesperson says, "We are investigating this report now as it is the first time we have been alerted to it. We do not allow the sale of guns or drugs on our platform. We routinely work with law enforcement."
Chicago police said they asked for help from Facebook, but did not get any cooperation. Johnson said Chicago police have recovered 8,600 firearms off the streets this year and have made nearly 30 percent more gun arrests than last year. Chicago Police Spokesman Anthony Guglielmi said that the department and Facebook would be meeting in January to better collaborate on stopping illegal activity.
A spokesperson for Instagram said that they are required to follow the law in regards to the sale of illegal drugs and reports are reviewed constantly and removed as quickly as possible when considered necessary.
Snapchat also said it took responsibility in creating a safe and secure experience seriously and has an active safety team which responds to any concerns within 24 hours. They also said that there was no place for selling drugs on Snapchat.
Although others suggest that rather than giving social media the near-impossible job of monitoring such behavior, more education should be put in place for young people online.
Harry Sumnall, a Professor in substance abuse at the Public Health Institute believes that more research into the trend is needed and believes a better idea would be to ensure young people are educated on the dangers of taking and buying drugs online alongside general internet safety education.
About Us:
We have been mining social media since 2007 for our clients. By utilizing best in class software programs, we offer a service called eChatter.
eChatter works with you to obtain your objectives in a fast, accurate and reliable facet. By keeping our strengthened principals, yet evolving with this industry, we lead in social media monitoring. Since 2007, we have been dedicated to providing our customers with the most authentic data.
We offer:
·       Deep Web Scans
·       Jury Vetting
·       Jury Monitoring
·       Quick Scan
(866) 703-8238