Could Linkedin be an OSINT analyst's secret weapon? Whenever we speak to Private Investigators about OSINT techniques, we always point out that each social media platform can be used like a search engine. Trial and error is the course of action many of us experience when searching for a business or person in social platforms and Linkedin is not an exception. This can be time consuming but if you hit it right, it can reveal a lot about a business or person. Linkedin indexes pages within the platform to Google.
Facts About Linkedin
As of 2017 Linkedin got rid of their advanced search option.
There is a difference of what you will uncover if you have a free version vs. paid subscription.
You can use Boolean Search techniques.
When I conduct manual searches, I like to use whatever string of words I can to highlight, right click and search Google. The same holds trues when you are in LinkedIn. In other words, don't be limited to the name of an individual or their profession. Another rule of thumb here is to think outside the box. Not everyone puts their title in their description field. In fact, many people will place all kinds of info there, depending on where they are in their career.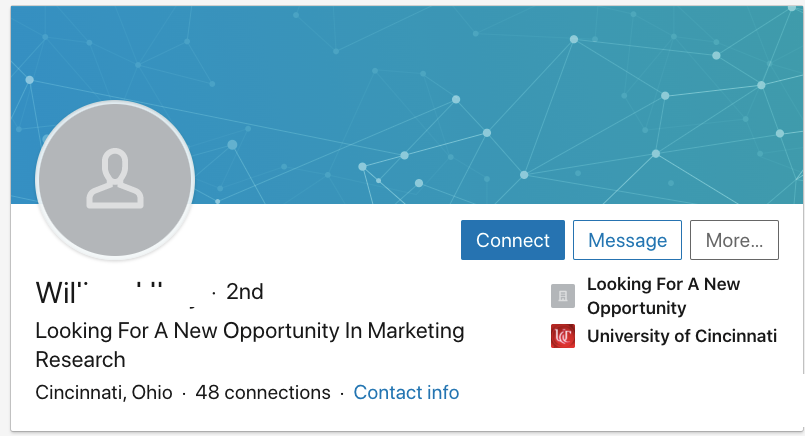 This result was found by searching "looking for a new opportunity" in Linkedin. It is a good example of what I am referring to.
Recently, a team member was working on a potential fraud case for a client. The individual was a Pharmacist. He did not list his name as "John Doe", rather he used his middle name. He listed himself as "Ryan J. Doe" and instead of using "Pharmacist", he used Pharm. That was a tough one, but when someone doesn't want to be easily found, they will use all kind of name combinations. When I search for a white collar professional, and I can't find a Linkedin profile, I figure something is off. That is when further digging can really pay off.
Don't Forget About Image Search Using Linkedin
Many times the photo that a person uses for their Linkedin profile. they use in other spots on the web as well. Take advantage of that by doing a reverse image search on your POI.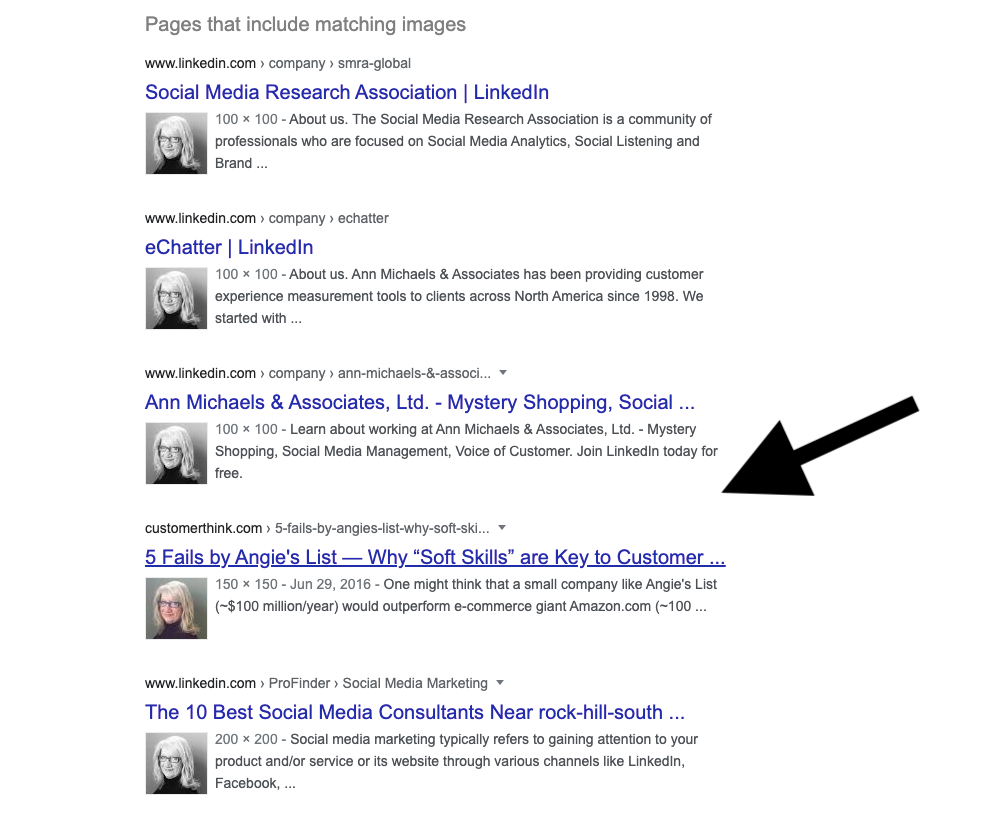 The above example shows my photo being linked to an article in Customerthink.com , where I commented on the article written by someone else. This is also an example of how you can find information in the deep web. A recent blog post, "The Devil is in the Details" explains more about deep web searches.