I think it is safe to say that most of us have seen successful dating stories in commercials, heard from friends, and seen the benefits of quickly weeding out the frogs to find the ideal partner. Whether it is a paid service to do the hard work for us or the assistance of an easy meet-up through a swipe left or right, dating apps are becoming more prominent in the dating game.
Some of the most popular dating sites are match.com, e-harmony, plenty of fish, and dating applications such as Tinder and Grindr. To sign up for these services, all you need is a little time to fill out a questionnaire or just a working phone or email, depending on which service you decide to use. Accessibility makes these so popular, yet people with ill intentions can also misuse their accessibility. Dating apps and services have become more accessible for predators to find and prey on victims. Dates through dating apps have led to sexual abuse and predatory behaviors resulting in harm to users, yet these stories do not necessarily see the light as often as the success stories we see on commercials.
How safe are dating sites?
Unfortunately, dating sites are not as safe as we think they are. USA Today reports 37% of online dating users describe being contacted by a user or a match they have rejected on a dating site. These users also reported 35% had received unsolicited explicit photos and almost 30% have been called vulgar names, and 10% have been threatened by another user.
Dating sites are designed to facilitate dating; unfortunately, dating sites can do little to corroborate the information shared by users. This is where section 230 comes into relevance. To protect these sites Section 230 of the Communications Decency Act states, "No provider or user of an interactive computer service shall be treated as the publisher or speaker of any information provided by another information content provider. To the consumer, this means the dating site operating and matching clients is not responsible for any information or content shared on the users dating profile. There are exceptions, but false information used by the consumer will not affect the dating site in most legal matters.
The Case of John Meehan
One case that garnered national attention was the case of John Meehan. As many of us know now, John had a previous record for evading arrest and stealing drugs in a hospital he was serving as a nurse. As a result of this, John served several years in prison and lost his nursing license. Once released from jail, John began seeing a woman in California, he introduced himself as an anesthesiologist, and they began dating. After some time dating this woman, John tried to get her to transfer money to his account, the woman broke off their relationship, and then the real John came out. John began to threaten and intimidate her. Authorities issued a restraining order for her protection; John ended violating the restraining order and found himself back in prison.
After his release, John then began to use dating sites, and this is where he met Debra Newell; John said he was an anesthesiologist and volunteered overseas. John and Debra started to date and, over time, got married. At this time, Debra's family became suspicious and began to investigate John. Her family found his previous criminal record, to which Deborah was not aware. Debra also found information on women who had dated John and shared their experiences with him. Debra separated from John but did get back together with him. John stalked Debra and her family to the point of attempting against Debra's daughter's life. With his extensive criminal record showing his tendency to become obsessive and threaten women, and his extensive dating history documented on the internet, John should not have been allowed on a dating website. John could find easy prey and use his knowledge to coerce women into dating him, steal from, and take advantage of them.
What can I do to stay safe on the internet?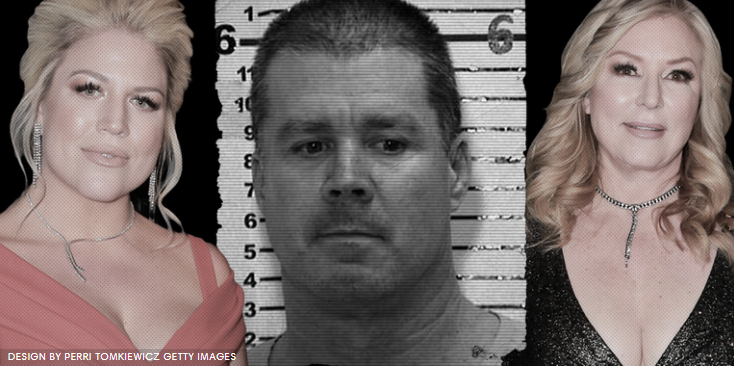 There are many ways to stay safe on the internet; these will essentially require safety measures to be implemented.
Use a website you have researched and are comfortable using. It is imperative to know the safety policies the website has in place and how these are set to protect you.
Take the investigative process into your hands, investigate the people you share information with on the internet. Our eChatter Social Media and Deep Searches are designed to analyze and assemble a profile on a subject through extensive OSINT techniques compiled by one of our analysts. These reports can discover an array of information, including criminal records, public social media profiles, or digital footprint. This can be significant information to obtain, especially while dating online.
Do not share immediate personal information; get to know suitors through facetime or chat before any personal information is shared or an in-person meeting is set up.
If a meeting is set, let others know where the meeting or date will take place and share as much information with someone you trust for your safety. Try to meet in a public location and always be aware of your surroundings.
See if your dating site or app will offer a background check. Match Group, for example, has begun to implement this into their apps and sites.
Dating, in general, can be intimidating, and interactions on the internet can go sour, report any user violating the dating website's user policy, and be sure to follow up on this process.
Who do I speak to if I suspect a user is violating the terms of usage of the website?
You can speak to the user and express your feelings; not all interactions are aggressive, which could help the situation.
If the user is aggressive or offensive in their behavior or you do not want to reach out to the user, you can report their profile to the dating site or block this user from contacting you.
If the interaction has left the dating site, the next step is to contact the authorities and see what they can do to help. Document interactions with this subject and do not let your guard down.
Dating does not have to be an intimidating task; many users have found meaningful relationships using these sites. Stay safe, do your homework, and if in doubt, take a closer look at your date; you will never know what you can find.