When posting to any social media platform, it might help to think of all of it as potentially public. Remember that anyone can take a screenshot or copy and pass on your post without your knowledge.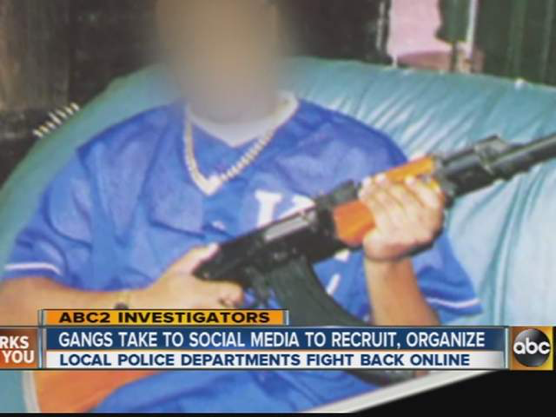 Is there anything you can't find online? Apparently not.
In recent years, social media has faced scrutiny for live streaming of violent crimes, the tolerance of cyberbullying, and distribution of terrorist propaganda and recruitment. Now research suggests that gang members are also employing social media. Gang affiliates, typically adolescents and young adults, are now using their online presence to promote their gang identity and gain notoriety, in a phenomenon called "cyberbanging".
Based on a keyword search of over 50 street gang names, the three main social media sites (Twitter, Facebook, and MySpace) were monitored for street gang presence. Results show that criminal gangs are not proactively using the Internet to convert anyone into being gang members. Instead, social networking sites are creating a new venue for people who share or are sensitive to the values underlying street gang lifestyle to come together. These sites essentially create a new meeting space for gang members to interact with a wider number of people who would probably never have been exposed to their lifestyles and exploits through physical interactions.
Source: https://www.tandfonline.com/doi/abs/10.1080/09592318.2013.740232
Dr Simon Harding, a senior lecturer in criminology at Middlesex University, said: "We started noticing gangs using social media four years ago and since then [the numbers using it] have doubled every year … it's hard to quantify that because there are no statistics or research, but every street gang I am familiar with now has an online presence," he said.
Harding noted that a lot of gangs had websites and fan followings online. He expressed concern about young people being inadvertently drawn into violent activities after making contact with gangs over social media. Harding said gangs used social media differently depending on their aims but popular platforms included YouTube and Snapchat.
A survey of 137 adolescent gang members found that 74% reported using the internet to show or gain respect for their gang. For older, more established gangs, the Internet does not appear to be a tool that they use to further the interests of their group by recruiting members or promoting activities. Instead they use it to demonstrate and solidify gang status by watching videos of gang fights or posting taunts against competing gangs.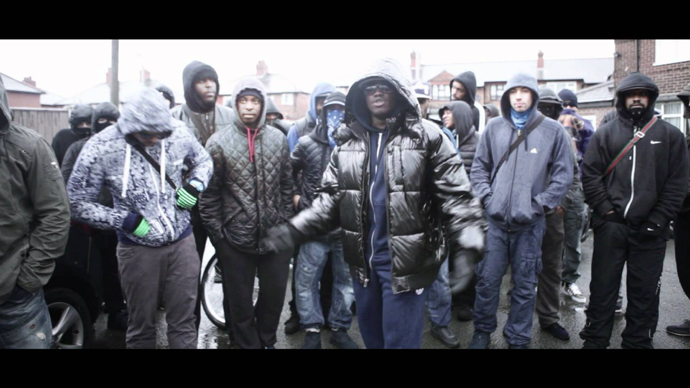 So what can we do?
One solution to the problem is education, according to Harding. He believes schools need to be made more aware of what is going on, so young people can be educated about gang websites. This is important to make sure they are not groomed for recruitment.
Criminology lecturer and youth worker, Craig Pinkney, said: "In terms of policy makers it's about linking with the
police and having an understanding, not just blaming young people. We can't just say they are becoming more violent on social media, ignoring the situations they face now – high unemployment, lack of opportunities and poor education. Youth violence and the number of people are becoming more extreme. If we just focus on gangs we miss out on a whole section of young people that are increasingly becoming more violent."
"The government should consider funding programs that educate youth workers in social media because the scope has changed," Pinkney told the Guardian. "If there is a fight outside school now, for example, the chances are that social media has been involved and we help professionals understand that," he said.
Earlier this week, the Metropolitan police commissioner, Cressida Dick, blamed social media for playing a part in youth violence. She told the Times that social media sites "rev people up" and trivial disputes could escalate into violence "within minutes" when rivals set out to goad each other on the internet. He shows clips of young people taunting each other through music videos and in social media posts and offers advice to youth workers about how they can protect young people from this.
"We are also currently developing a new serious violence strategy for early 2018 that is likely to set out further action for tackling gang-related violence", Dick commented.
Operation Domain is an ongoing Metropolitan police project aimed at collating all the gang-related content from social media and working with Google to remove relevant videos and materials from YouTube.
About Us:
We have been mining social media since 2007 for our clients. By utilizing best in class software programs, we offer a service called eChatter.
eChatter works with you to obtain your objectives in a fast, accurate and reliable facet. By keeping our strengthened principals, yet evolving with this industry, we lead in social media monitoring. Since 2007, we have been dedicated to providing our customers with the most authentic data.
We offer:
·       Deep Web Scans
·       Jury Vetting
·       Jury Monitoring
·       Quick Scan
(866) 703-8238