Sexual predators will use any means available to lure innocent kids into doing what they want. The scary part is that they do their homework first. The FBI reported about a man recently, in his 40's, who actually worked as a youth Pastor to learn how kids talked and interacted with each other. Next he created fake social media profiles to lure boys to take videos of themselves. He was caught and is now in jail.

Video games is another avenue with which predators attempt to communicate with kids and it is perhaps the most dangerous. The reason for this is because parents don't always understand the nature of the video games their kids are playing. This puts them at a disadvantage and is one reason why the FBI started a school campaign on the dangers of talking to strangers online.
So, what resources are out there to help educate parents and educators help prevent this crime? One great resource we can recommend is Thorn.
Thorn was born in 2012 by Ashton Kutcher and Demi Moore. When they learned about sex trafficking in Cambodia, they started to dig deeper. Its then that they realized it was happening in the US as well.
Today, Thorn is thriving with a lot of wonderful partners and continued education and promotion.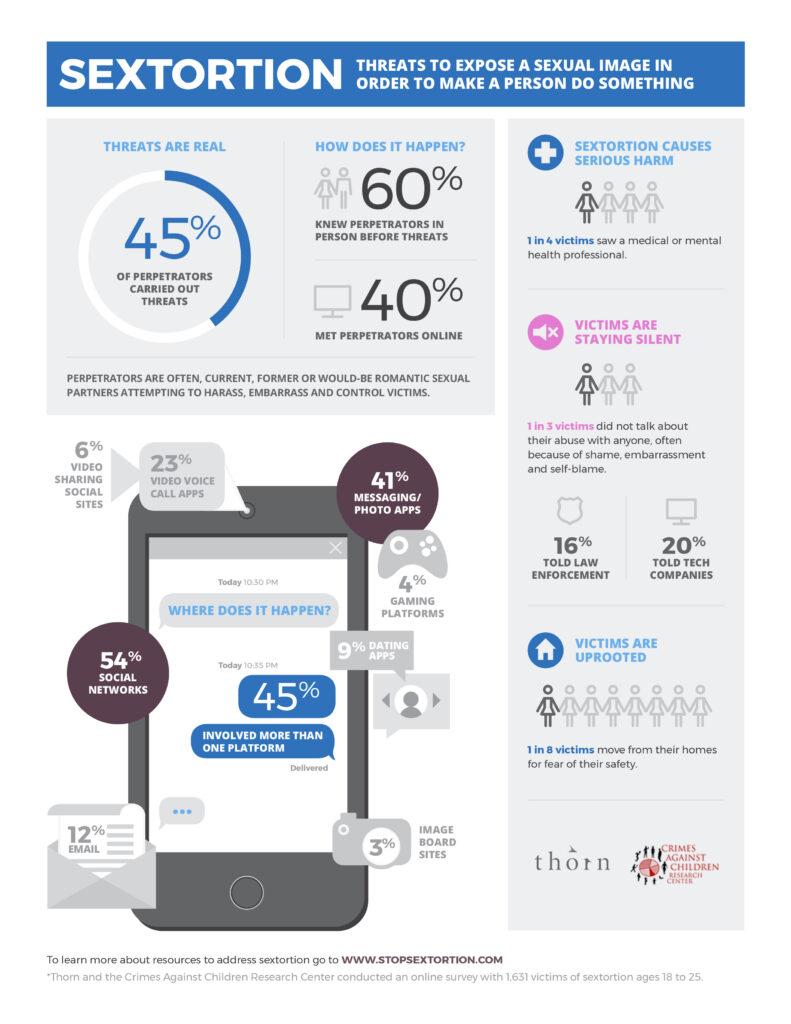 Facebook has adopted Thorn, and created The Stop Sextortion Hub as an additional resource for people. On this site, Facebook offers a great selection of information.

Meet the staff at Thorn and reach out to them if you are interested in getting involved.

Our success is measured by how many children we've helped save, how many cases we've contributed to solving and how much harm we've prevented. Through focused and persistent effort, we can stop online child sexual abuse."

From: About us on www.thorn.com
If you are wondering who is most vulnerable, read "Online Predators: What Every Parent Should Know" . Many times parents think that kids are in their room, in their home, playing video games and they are safe. However, there are warning signs parents need to know.
Resources You Need to Know
Chatrooms Community by Talk With Stranger is like a social network of strangers. Discuss topics, follow people, chat with people, make friends & share everything for free! We have 1000s of online users waiting to chat from every corner of the world.

Discord is a proprietary freeware VoIP application and digital distribution platform designed for video gaming communities, that specializes in text, image, video and audio communication between users in a chat channel. Discord runs on Windows, macOS, Android, iOS, Linux, and in web browsers.
If you are reading this blog, please share with parents and people who can make a difference. Education is key to stopping these predators.