LinkedIn is slowly (over the last few years) turning from a business only platform to more of a sharing platform. While some things are still tabu, more and more users are sharing posts around personal matters than ever before. In fact, LinkedIn just launched its own version of Facebook stories. This will change how you search in LinkedIn.
LinkedIn Stories
LinkedIn, has recently announced the launch of its Stories feature to allow users to share their photos and videos of up to 20 seconds on their accounts. The UAE was actually the first country in the Middle East to try the new feature out. LinkedIn explained that since the Pandemic, more users were using the platform and they noted an increase of 20% of private messaging on the platform. The engagement on posts has tripled. Currently LinkedIn has 4 million active users.
LinkedIn Loopholes for OSINT
Last month, I wrote a blog post, "LinkedIn Loopholes. How to Use Them in Your Search." As I outlined in that post, LinkedIn got rid of their advanced search option making searching the platform much more difficult to do. It is worth another look however. Especially, due to the recent addition of LinkedIn stories. It remains to be seen just how this will work and what, if any, search options there will be here.
How Does This Help the Private Investigator?
One way is to take a look at the user's URL. For example purposes, we will use my URL for my Linkedin profile. Anyone can find me by searching for Kathy Doering, however take a look at my URL. If you were investigating me, you may consider using this unique URL to search Google.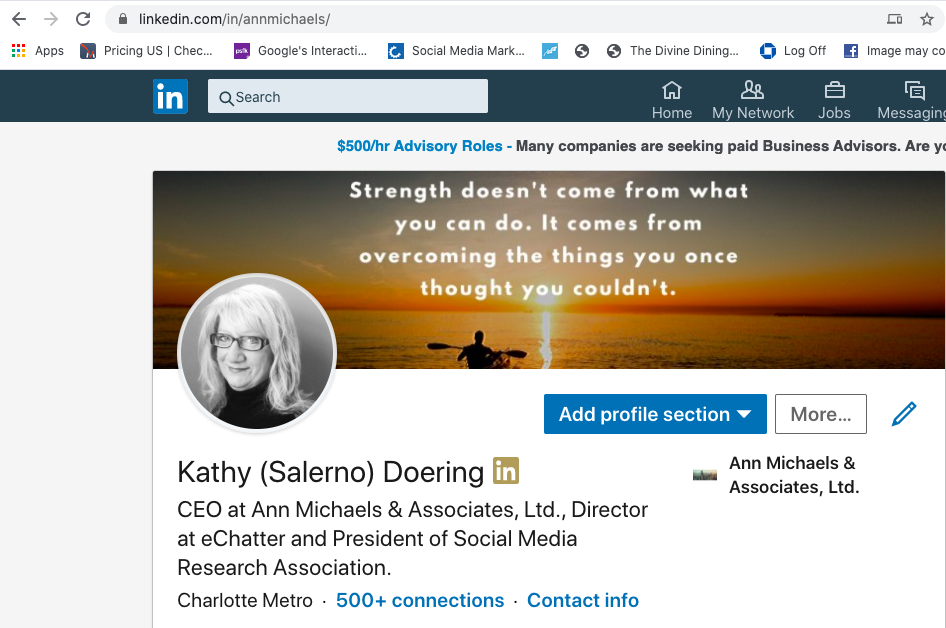 A solid LinkedIn profile can uncover all kinds of clues in terms of previous work experience. Some users allow their connections to be public vs. private. This is another plus for the investigator.
Don't forget to take a look at their interests and who they follow. Groups they are involved with may be of interest as well. If more personalization is where LinkedIn is headed, it will be well worth it to devote some research time here.