Tik Tok has become the new "hot" social media platform with a huge amount of scrutiny around it. China launched it in 2016 and it grew to the US and UK markets in 2018.
What is it and How Does it Work?
It started as a lip-synch video app but now has morphed into an app where users can upload all kinds of videos clips. In fact, to date, it has a billion downloads worldwide and over 500 million active users. It supports over 15 languages and users in at least 75 countries. That is a lot of growth in such a short amount of time.
In a previous blog, we explained how to use TikTok and the difference between accessing the app via mobile device vs. desktop.
TikTok Demographics
MarketingCharts TikTok data (March 2019) finds over 50% of TikTok users in the US are aged 18-34 – with a nearly even split between 18-24 year olds and 25-34 year olds. Interestingly though, we still find a quarter of US TikTok users are aged 45-64. Statista supports those numbers as seen in the chart below.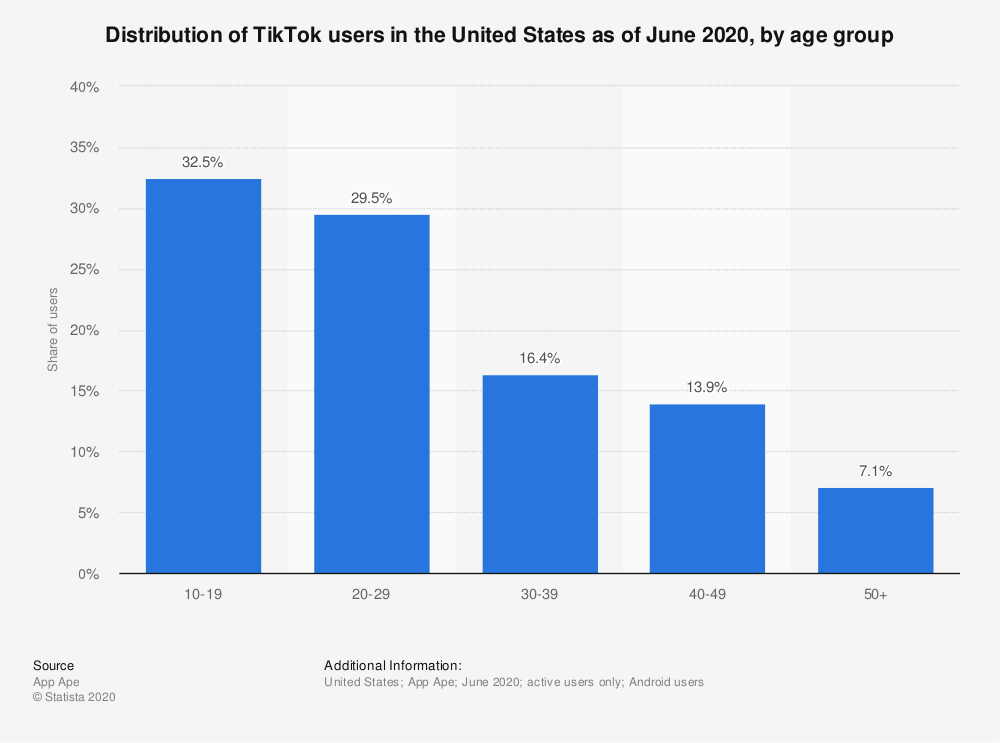 Social Intelligence
When it comes to intelligence or social listening, TikTok is still a puzzle to most. Enterprise social platforms are not able to harvest data from TikTok and there is no API. The platform itself encourages users to to keep their content public because that is the very best way for one to get "famous". Ordinary people doing very unordinary things to gain attention of brands looking for the next social media influencer.
The best way for a user to search TikTok is through their discover feature. Search via hashtags (desktop only allows hashtag searching). Keyword searching is available, however it will mostly capture the text description of videos.
Currently, social media research in TikTok will be very time consuming. It can be useful in the case where a user is very active and has a good deal of followers. Very easy to blend in to those followers and monitor activity.
Employee Misconduct
A Chick-fil-A employee claims she was fired from the restaurant after posting a now-viral TikTok video revealing menu hacks for cheaper food.
The story began in late July, when TikTokker @Anasteeezy shared a quick clip to the video-sharing platform discussing an ordering hack for seasonal drinks. In the time since, the video has been viewed over 2.5 million times.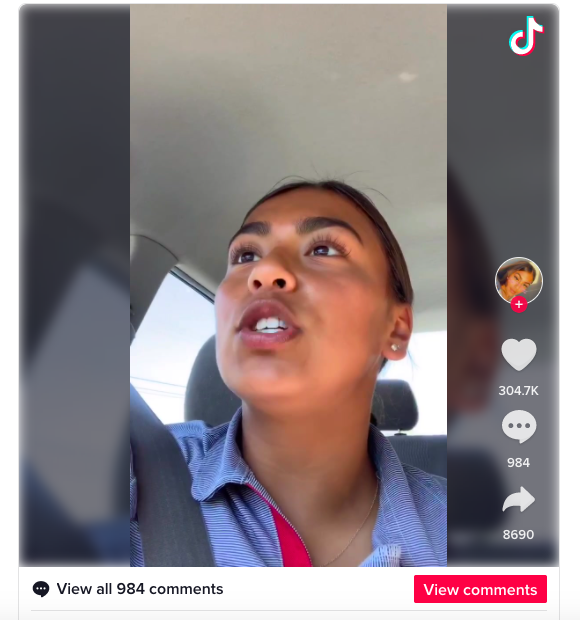 "I work at Chick-fil-A so I'm here to give you all the tips and tricks on secret menus items, how to get things cheaper and just all that" she began. "And this is only a part one."
The employee started by explaining that by ordering a large Arnold Palmer drink with four pumps of mango, you can allegedly replicate Chick-fil-A's seasonal mango passion tea, only cheaper and in a larger cup."
The Dark Side of TikTok
Like every other social media platform, there is a dark side. Scams are popping up all the time on the platform. For one, there are plenty of bots on the platform impersonating real users. These automated bots either direct you to shady websites to shell out your private information like phone numbers and bank information or infect your device with malware.
Wired Magazine recently published an article, "Does TikTok Really Pose a Risk to US National Security? In the summer of this year, Wells Fargo banned employees from using TikTok on company devices.
TikTok's fiercest opponents argue that it should be viewed as a dangerous Trojan horse for Chinese Communist Party espionage.