Reddit is a growing platform and has become the go to online community for many people looking to voice opinions. And what better year to do that than 2020?
In August, we published a post about Reddit and Riots. There, we reported that Reddit has grown its user base by 30%. The self-proclaimed front page of the internet now reaches 430 million monthly active users, who collectively have created 199 million posts and 1.7 billion comments.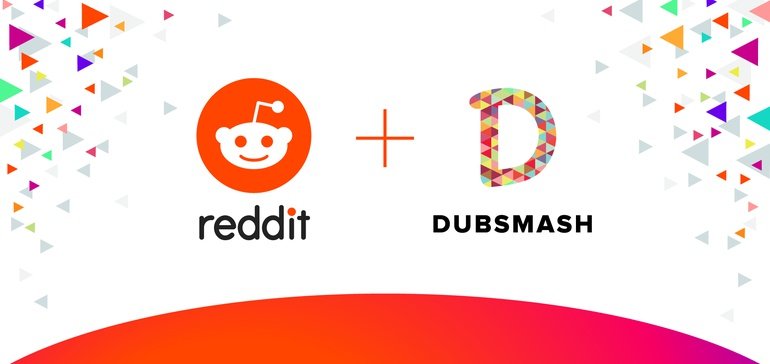 Reddit Acquires TikTok Rival Dubsmash
Marketing Dive reports the following;
Reddit acquired Dubsmash, a short-form video-sharing social media platform that touts a diverse creator base, per a company blog post. The deal marks Reddit's first major acquisition, though its financial terms were not disclosed.
Dubsmash will continue to operate its existing platform and brand, but Reddit will integrate the app's video-creation tools into its own product. Another driver of the acquisition was Dubsmash's audience: Around one-quarter of Black teens in the U.S. use the app, according to the blog post, while 70% of its user base is female.
Dubsmash claims to draw around 1 billion monthly video views, with 30% of users logging in daily to produce content. The news suggests that user-generated video is a key piece of Reddit's bid to grow a bigger ad business, a strategy that squares with how the rest of the social media world is moving in the wake of TikTok's breakout success.
Reddit Grown Plans
Reddit is in the middle of an ambitious plan to grow a bigger advertising business, and it's increasingly clear that user-generated video content is a linchpin to its overall strategy. The company notched $100 million in ad revenue last year, and claims it is on a path to generate $1 billion in revenue within the next few years, per Ad Age.
Why Dubsmash?
Dubsmash looks to differentiate from the pack by championing a diverse user base, something Reddit could be glomming onto as it tries to broaden who it connects with and assure brands that it's a safe place to advertise. Reddit has frequently grappled with the presence of racism on its forums, and in the past has favored a free speech position while disallowing open calls to incite violence. However, the site's tune has started to change of late, as reported in The Atlantic, particularly in reaction to the protest movement for racial justice that swelled over the summer.
Dubsmash has put a more concentrated effort behind helping its Black and Latino influencers make money. Last month, it debuted a feature called Shoutout that allows users to commission videos from celebrities or their favorite creators in a manner akin to Cameo, according to Forbes. The app does not take a cut of the revenue generated from Shoutout videos. In general, Dubsmash does not generate much in the way of revenue at all, according to TechCrunch.
Historically focused on text-based forum discussions around a variety of topics, Reddit has also increased the amount of video-creation tools it offers in recent years to meet consumer demand. The site debuted native video features in 2017, lessening a dependence on third-party hosting sites. Reddit Public Access Network (RPAN), its livestreaming video service, has landed in the spotlight as homebound consumers spend more time watching live video during the pandemic.