Back in 2018, Mark Zuckerberg was focused on getting more people to engage on their platform. Facebook Groups became a very important tool to use to do just that. Facebook rolled out an algorithm known as "Facebook Zero," and simply put, this is the reason why you most likely see Group content dominating your newsfeeds. (Hootsuite)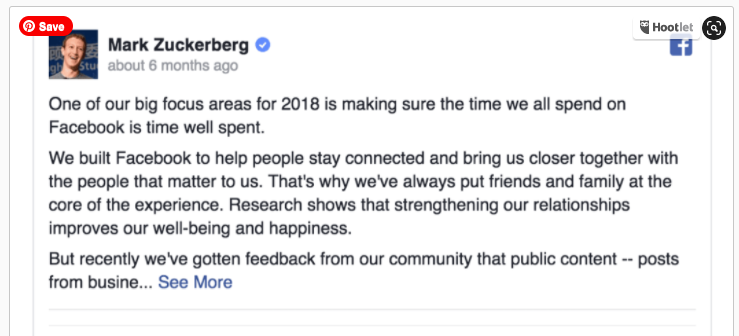 Many people who are involved in Facebook Groups are highly engaged. Once a person joins a group, there seems to be a false sense of anonymity in a way. Meaning, that no one outside of this group can see my posts. If the group is public, that is simply not the case.
It is important to remember this when you are conducting research on your person of interest.
We covered this in a previous blog. The "Must Have" to the "Nice to Have" in Social Research for OSINT featured a case study. From all appearances the POI seemed to be pretty clean cut. Someone who you would never suspect would use drugs. However, once we located a group she was active in, it revealed a different side to her.
When conducting scans, we have found some seemingly "hidden" posts in groups that were very helpful to our client's case.
Hidden VS. Private Groups
According to Hootsuite:
Private and visible Facebook groups can be found through search, and it requires approved membership in order to see anything beyond a group description, members, and group history.
Private groups that are hidden can only be found by current members and those who have been invited to the group already (even if they aren't members yet). Only members are able to view the group content beyond that waiting-room-styled display above.
Most business groups are most effective when set to private and visible. People can find you and you have full control of who gets to see and view group content, giving you the best of both worlds for a balance of quantity and quality while still being findable.
Hidden groups are most effective for internal team use or if you want to set up a highly-exclusive group that's invite-only and don't want the backlash of angry people who aren't accepted.
Tips to Search Facebook Groups
Need a quick and easy way to search for groups? Start with Facebook's Browse Groups page which is designed to help you locate a group that fits your interests.
Once in the Browse Group area, you can filter the search down a bit (see below).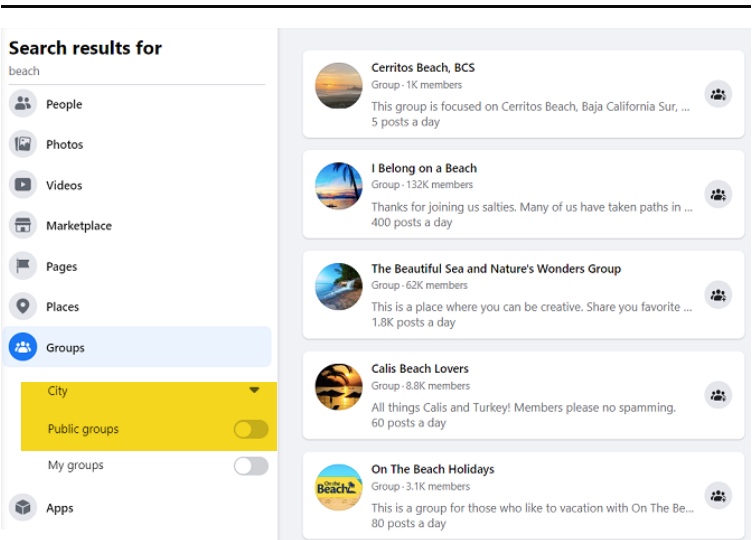 If you have an idea that your POI is active in a particular group that is public, you can easily use the magnifying icon right on the page to search the group for names, keywords, dates, etc..

People who post in groups, seem to be more vocal, more honest and sometimes reveal much more than they are even aware of. It may be because they view it as being more "private" and not publicly available on their own profile page or timeline.