In today's digital world, employee fraud and theft is up and can cost a company a lot of lost revenue. This is an area in which a Private Investigator can be be very valuable to a loss prevention department.
A recent article in the The Atlanta Journal-Constitution reported two employee fraud investigations.
"Home Depot just caught an employee who stole over 100K in electronic gift cards. "Said accused did, between January and November 2018, use his position as a Home Depot employee to send E-Gift cards to email accounts that he set up himself, or were provided to him from a third party, in the amount of $156,330 U.S. dollars," the arrest warrant states."
"A teenager was arrested after he was accused of stealing nearly $1 million from the Kroger store where he worked. According to police, 19-year-old Tre Brown created more than 40 returns for non-existent items in December and January, including lottery tickets that were never sold, spokesman Cpl. Collin Flynn said. Those returns, which ranged in price from $75 to more than $87,000, were then placed on several credit cards, investigators said."
Benefits Pro, an employee benefit firm, recently published an article on the warning signs.
Employee Fraud Red Flags:
• An employee living beyond their means
• An unwillingness to share duties
• Being under pressure on the job
• Family problems or divorce
• Defensiveness
• Past legal problems
• Refusal to take vacations
According to Certified Fraud Examiners, a typical company can lose up to 5% annually to employee fraud. In fact, the Association of Certified Fraud Examiners conducted a study in 2018 titled, "Report to the Nations: 2018 Global Study on Occupational Fraud and Abuse." The study included 2,690 known cases. Many do not get reported due to the stigma and bad public relations to the company itself.
The study goes on to reveal some other commonalities.
The overall amount of loss by men is 75 percent larger than those caused by women.
The most common way employee frauds are discovered is via tips.
Internal control weakness is responsible for nearly half of frauds.
Employees committing fraud who have been with their companies longer stole twice as much.
Small businesses lost almost twice as much to fraud per scheme as larger ones.
Deep Web Research
If the investigator is looking for stolen merchandise, then the web is one of the best places to begin. Conducting a deep web search on a person of interest can provide a starting point. Details may emerge that will provide various emails, phone numbers and user names. Connecting the person with online social media groups, market places, Craigs List, and more may provide you an exact place where the stolen merchandise is being sold.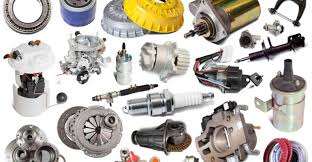 Auto Parts for Sale
We once worked on a scan for an Investigator whose subject was suspected of selling a very unique set of stolen auto parts. The employee had created an eBay account and made the mistake of using a familiar user name. After the user name was revealed in our Deep Web Scan, we turned our attention to the online websites that sell goods to consumers. We were able to piece this information to that of our client's subject. A huge catalog of stolen auto parts were on display!
The internet has certainly helped employee fraud. With more avenues to sell stolen merchandise, it can be just the right kind of lure an employee needs to do the unthinkable.
Outdated POS systems, computer programs and data storage entry gaps can be additional areas of concern for many retailers. Being proactive is always your best approach to take away the temptation. Smaller businesses may not have the money for a loss prevention department. That is where a Private Investigator can be a valuable asset to your business, specifically one who deals in computer forensics.