Back in May, we posted about Venmo, the app powered by PayPal that allows users to easily send and receive money. What surprises many people, is how public the app is. To date, you can find just about anyone on the app. Not only can you find their profile, if it is set to public, you can see who they are sending money to and sometimes why.
How Venmo Works
This person-to-person app allows you to easily send or receive money from friends, family, or co-workers. Simply click on the "Pay or Request" button, type in your friend's email, phone number, or username. You can also scan a QR code from the app if your friend is nearby. Venmo is also free when you link your bank account to the app.
It recently drew a lot of attention when someone noticed several members of the Biden family on the app. It brought attention to the security of the app to everyone.
eMarketer.com published a recent article outlining the changes.  "PayPal-owned Venmo will introduce new fees and updates to its platform that'll give users more control over their accounts and add an extra layer of protection for some transactions, per Android Police."
Privacy Changes for Users
"Privacy and security updates: Users can now change the visibility of their friends list to public, private, or friends. They can also opt out of being seen on other users' friends lists. And effective July 20, Venmo will expand eligibility for the Purchase Protection Program for transactions sent to business accounts and all payments marked for goods and services by the sender."

eMarketer.com
It gives the user back the power in terms of who they want to view their information. Some people may view the app as secure since it is a go between your bank account and your venmo account.
Venmo & Social Media
The Washington Post recently published an article about how one user used Venmo to collect money from strangers. Think of a "Go Fund Me" Venmo style. Here are some unique stories of how people use Venmo for crowdfunding:
When Kori Roy was heading out on the final leg of a road trip to celebrate her wife's 29th birthday in April, she decided to add a message to the rear window of her Hyundai: "Help us get to New Orleans!" she wrote, adding her Venmo and Cash App accounts.
TikTok and Venmo have been a match made in heaven. Many TikTok users were using Venmo as a source to fuel their road trips. People have been using the app to ask for money for all kinds of things. The image below is an example.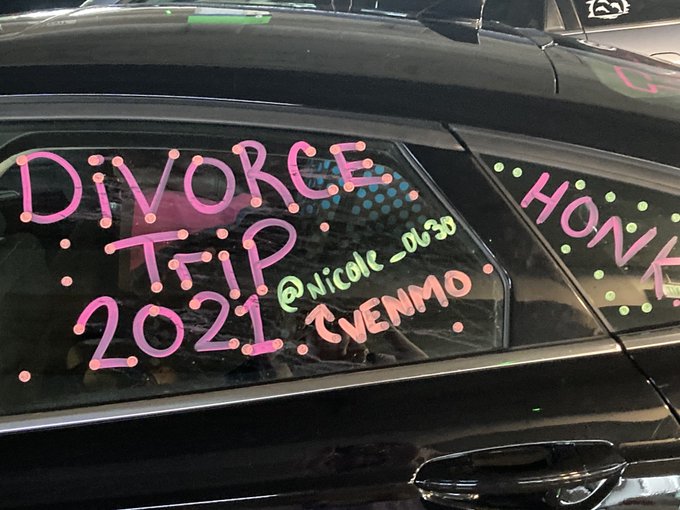 Anytime money is being exchanged, one needs to be cautious. It seems for now anyway, there is a level of trust people have with Venmo. Maybe because it is a PayPal app and PayPal seems more secure to most people.
However, there are scams to be aware of. Unlike credit or debit cards, once money has left your account it is gone for good. it is almost impossible to recoup the loss should you send money to a scammer.